Aloha from Pastor Steve, to all of our Calvary Chapel church family!
As of today will not be having any of our regularly scheduled meetings or services.
SUNDAYS AND WEDNESDAYS SERVICES WE WILL BE MEETING ONLINE!!! On "FACEBOOK LIVE". We will be broadcasting live at
7PM WEDNESDAY EVENING
and
9AM SUNDAY MORNING
Look forward to "seeing" you there!
Click on the link in our bio or go to www.calvarywestside.com
We will be acting in compliance with the recommendations of our government to cancel group meetings and gatherings until further notice. PRAISE GOD that He is still in control and we will be able to gather `together` online and in Spirit. Kim and I love you all dearly and are praying for you! Please feel free to call us any time for prayer, encouragement or help if you need.
Love & blessings, Pastor Steve
"May the God of hope fill you with all joy and peace as you trust in Him, so that you may overflow with hope by the power of the Holy Spirit." Romans 15:13
In Cooperation with the President's request that all social gatherings would not exceed 10 people, Calvary Chapel will not be meeting for services until given the OK.
Love, Pastor Steve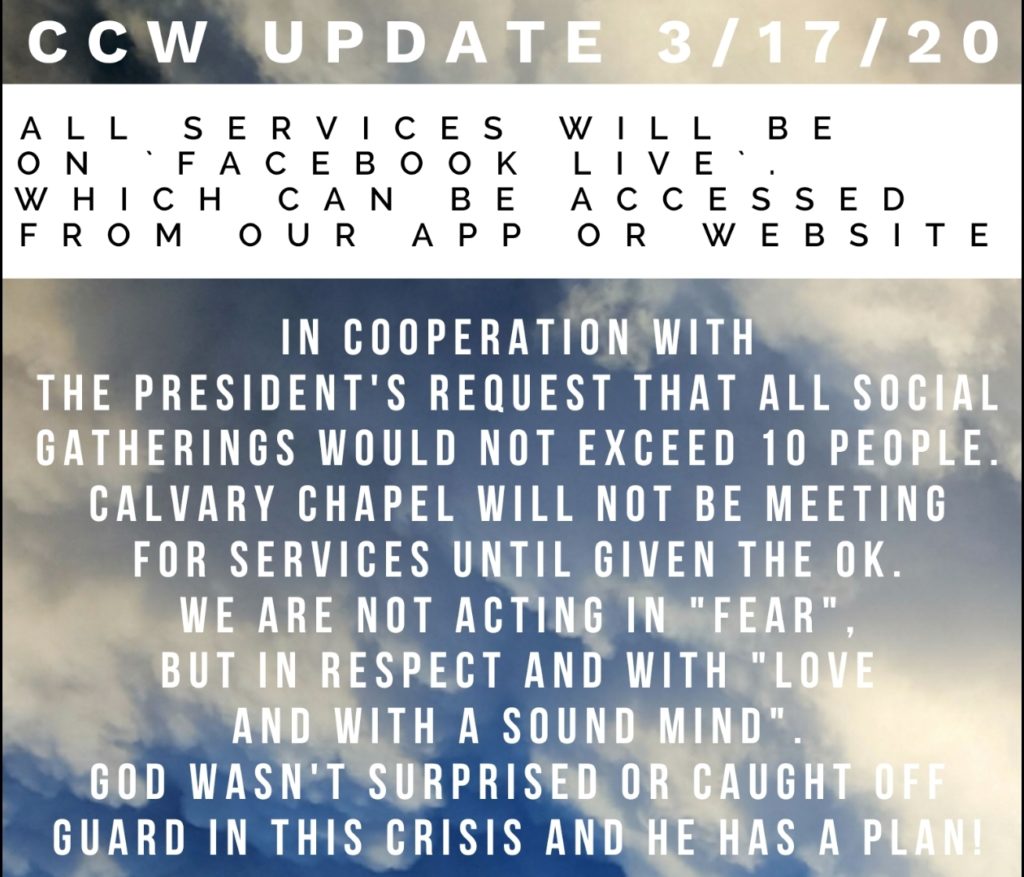 Category: Uncategorized