CSN & The Effect Radio
Calvary Satellite Network (CSN Radio) and The Effect Radio Ministries.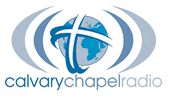 As Calvary Chapel's are committed to the teaching of the whole Bible in a practical and verse by verse manner, we encourage you to tune in to the Calvary Satellite Network.  Or for alternative Christian music, tune in to The Effect Radio.  Broadcasts are aired 24/7 Online & on Maui Radio Stations:
CSN Station:  88.9 & 91.9 FM
The Effect Station: 89.9 FM
Broadcasting Jesus from Kapalua to Kihei!